Designed specifically for telemedicine, Horus is an easy-to-use hand-held video system used for capturing images of the body. This system utilizes interchangeable attachments making it ideal for multi discipline medical applications.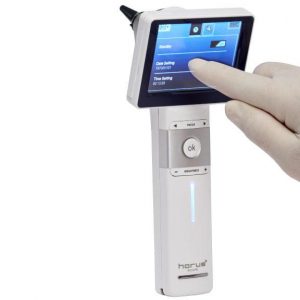 Horus Scope Key Features
5MP HD Camera Sensor
HD Output via USB connection
Auto-focus with manual focus override
Integrated lens locking system
Touch Screen operation
Additional lens options – Attachments for ear nose & throat, dermatology, ophthalmology, audiology, women's health, dental, and general examinations are just a few of the potentials of this unique system.
Documentation
An Introduction to the Horus Scope