Note: Stethoscope sounds can be recorded in consults where the providers using a Jabber Client.
Thinklabs offers an application called Thinklabs Phonocardiography (also titled Thinklabs Audacity) that allows a provider to record stethoscope sounds as well as provides visuals.  It's simply a modified version of Audacity that contains additional features for use in the Telehealth realm.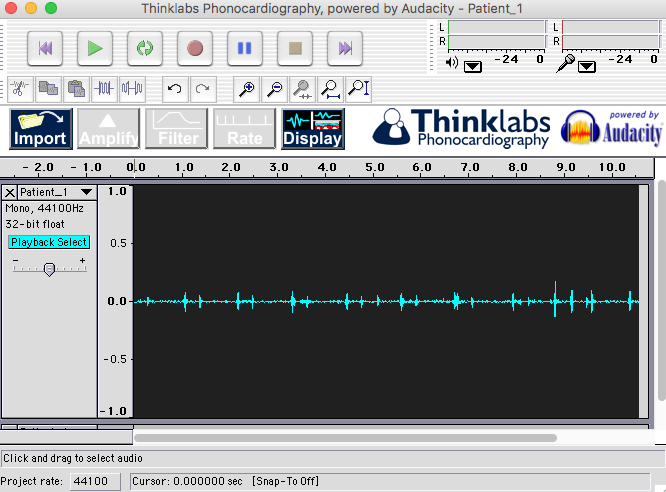 Thinklabs Audacity is available for both Mac and Windows.
Using Thinklabs Audacity to record stethoscope sounds while in a consult
Launch Thinklabs either before joining the remote consult on Jabber or while the consult is in session.
Notify the users on the far end that you will begin recording so that they can try and reduce the amount of controllable background sounds.
Navigate your Thinklabs Audacity window and start the recording by selecting the record button  from the Control Toolbar.
Once you are at a point that you'd like to end the recording, simply select the stop button  from the Control Toolbar.
Now you may play the recording back to analyze it by selecting the  playback button  form the Control Toolbar.