If you are experiencing issues dialing directly from the Global Directory, one of the most common issues is that Jabber isn't set as the default client for making calls from your computer.
This can be checked by going to Preferences > General from within Jabber and ensuring that Cisco Jabber is selected to Start calls and start chats.  If you have something other than Cisco Jabber listed for these options, please change it to Cisco Jabber.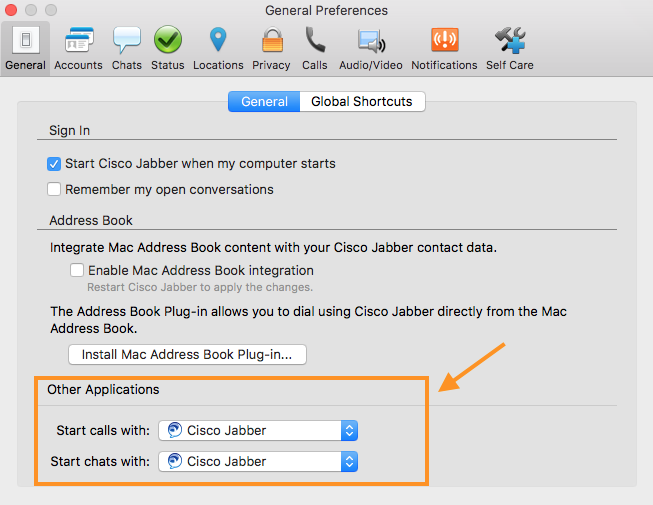 Once this has been changed, you should reattempt dialing from the Global Directory to verify that calls are being placed correctly.